Landmark Building & Repair
I am starting a new business in Ohio called ( Landmark Building & Repair ). My goal is to " Help build America back up ". I am a 30 year old man with around 20 years knowlage in the construction field.My grandfather and my Father were both vere knowlagable in the construction field. I used to help them out as a kid. My main knowlage of carpentry is Rough Framing, but i have experiance in Concrete, Drywall, Plumbing, Roofing, Sideing. and Inside Trim work. I am currently attending college to further my knowlage in HVAC, and Electricity, also to become certified in both of those fields. Times are hard for every American in this day in age and I intend on helping relieve the stress people have when something goes wrong with there home, or if the just want to build something new, by giving them a fair price on all jobs that I bid on.
I have a great crew that works for my company. They are very respectful. They work hard. They have alot of knowlage as well as certified in certain areas. They are my team and without them I would be nothing.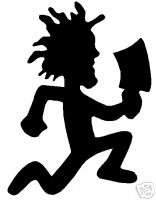 I want to thank all my family and friends for beliving in me and helping me push forward. I also want to thank the few people so far who trusted in me to work on there houses,but most of all I want to thank the great state of Ohio for giving my lisence to be able to move forward with my goals and dreams.
Owner- Matthew T. Boster OFFICE # (567)-214-4226 CELL # (419)-217-4679
lowes.com homedepot.com gordonlumber.com menards.com